Mortgaging a property can be a compelling long-term business strategy. If you're looking for a space to operate your business, you may consider a mortgage to reduce your upfront costs. Businesses mortgage commercial properties such as offices or retail spaces to conduct business. But can a company take out a mortgage on a residential property like a house?
The simple answer is yes, as long as you use the property for commercial purposes. There are critical differences between a residential mortgage and a commercial mortgage, and it's essential to understand those differences to determine the most suitable one for your financial goals.
What is a Residential Mortgage?
Residential mortgages make it easier for new homeowners to purchase their homes and get their desired independence. A mortgage is a loan used to purchase real estate, such as a home or parcel of land.
A mortgage agreement works by the borrower, usually a prospective homeowner, agreeing to pay the lender over time in regular installments. These are typically called mortgage payments. The residential property then serves as collateral for the loan. If a borrower defaults on their mortgage payments, the lender has the right to claim the property.
To get approved for a mortgage, the lender will often ask the borrower for their credit rating and proof of income to repay the loan. Getting pre-approved for a mortgage is the easiest way to go through this process because it helps you determine a budget before looking for a property.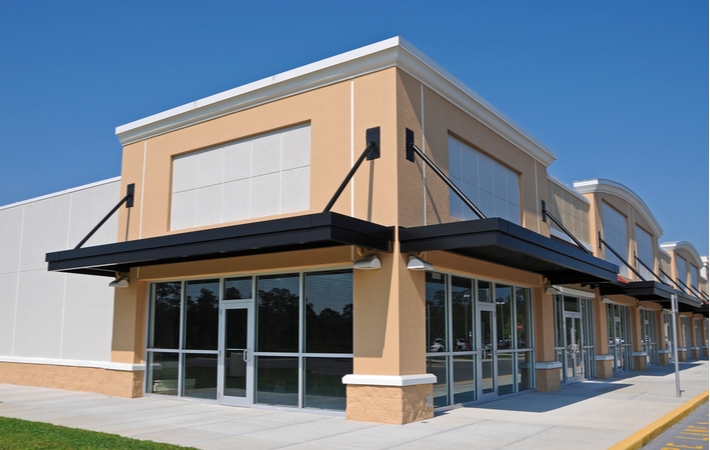 What is a Commercial Mortgage?
A commercial mortgage works similarly to a residential mortgage. The difference is that a commercial mortgage is used for an income-producing property solely for business purposes. Some examples of common properties for commercial mortgages include:
Retail spaces
Office buildings
Shopping centres
Hotels
Commercial mortgages are usually given to buying groups like corporations and property development firms. Since these entities aren't individuals, as with most residential mortgages, the lender will often require the owners of the corporation or buying group to guarantee the loan.
Why Would a Business Mortgage a Residential Property?
Many businesses need to operate out of commercial spaces due to the nature of the goods or services they provide. For example, a retail business likely needs to have the space to welcome customers to peruse their shelves and make a purchase. However, some businesses may find commercial property too much of a burden.
Assessing the nature of your business and deciding what space would work better for your operations can make the decision far more manageable. Suppose your business doesn't need a lot of room to operate or can be worked into a residential space. In that case, you can qualify for a residential mortgage.
Additionally, a sole proprietor may be more able to use a residential space and quality for a residential mortgage. The lender would simply use your own personal credit and business income to determine your readiness to repay the loan.
What Are the Rules for Using Residential Property for Business?
The main rule is you must solely use the property for business purposes. To put it simply, you can't live there. All activities on the property's premises must be to generate income. For example, you may use the kitchen for cooking food for yourself or your employees, but you can't do so full time.
Some local municipalities may have bylaws prohibiting the use of the residential property for business, so it's vital to research those before considering a property in the first place.
Whether for taxes or other purposes, it's essential to have a permanent residence. The rules for using the residential property for business are there to protect you. It also covers you if your business suffers from a downturn and you need to refinance or make tough decisions.
Get the Mortgage Connection Difference
Our team at Mortgage Connection is dedicated to helping you realize your dreams. From purchasing your first home to taking out a home equity loan to providing you with expert mortgage advice, we're ready to talk. Get in touch with our team to see how we can help you.