Buying a new home is an exciting purchase and a big one—especially if it's your first time. If you're in the early process of finding a lender and shopping for homes, you may be wondering how much you need to have saved for a down payment.
At Mortgage Connection, we aim to help you understand the ins and outs of your mortgage. It's a major decision, and the more you know, the more likely you are to make a choice that suits your needs and helps you get ahead. Let's break down your down payment.
What is a Down Payment?
The term down payment refers to paid upfront to secure a purchase. Down payments are typically made on high-priced items, like a car, an engagement ring, or in this case, a house. Normally a down payment is made with cash, and a loan is taken to pay the remainder.
How Much is a Down Payment on a House?
Your down payment is discussed in terms of the percentage of the total cost of the house. Your down payment can vary based on your lender's requirements or the type of mortgage you're looking for.
In Canada, the minimum down payment is dictated by the total cost of the house. The figures breakdown like this:
Less than $500,000 – 5% of the purchase price
$500,000 to $999,999 – 5% of the first $500,000 of the purchase price, and 10% for any amount above $500,000
$1 million or more – 20% of the purchase price
So, for example, if you were looking to buy a $375,000 house, your minimum down payment would be $18,750.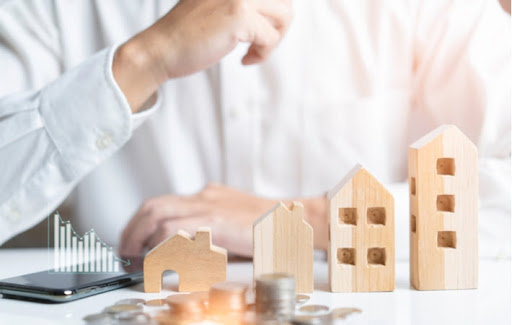 How Much Should You Put Down on a House?
There's no one right answer as to how much you should put down on a house. That might be dictated by your long-term investment goals, your income and monthly budget, the cash you have available, and the cost of the home you want.
If you're interested in manipulating the numbers yourself, we've built a list of mortgage calculators so you can see how your down payment will affect your mortgage over time.
Though there's no exact answer, common wisdom suggests you make a 20% down payment. There are pros and cons to paying 20% of your home's price upfront.
Pros of a 20% Down Payment
No PMI
PMI is private mortgage insurance. Lenders require insurance on a mortgage loan when your down payment is under 20%. It protects the lender should you default on mortgage payments.
Since private mortgage insurance offers no protection for you and adds more fees to your mortgage, skipping it is definitely a pro for your pocketbook.
A note about PMI: There are scenarios that despite a 20% downpayment the lenders will require that the homebuyer purchase mortgage insurance.
Less Interest Over Time
Putting 20% down on your home means the amount you're going to pay the remainder of the mortgage is smaller. Since you're repaying less money, your interest will be less over time. This can add up to major savings in the long run.
Lower Monthly Payments
Borrowing less means lower payments and not having to pay for mortgage insurance, you're saving a little each and every month. So, even though you'll have paid more for the home upfront, your mortgage payments won't eat up as much of your monthly household expenses.
Cons of putting 20% down
Lowered Rate of Return
A big down payment will lower your rate of return. This is something to consider carefully, particularly if you're buying a home as an investment, and is doubly relevant as Canada's housing prices keep rising.
Difficulty Getting a Down Payment Returned
Once you make your down payment, you can't get the money back easily. Your down payment becomes your home equity and is an illiquid asset. To regain your down payment, you may need to take out a loan or a line of credit against your home equity or sell your home.
You're at Risk When Your Home Value Drops
A home's value fluctuates with the economy, which can be challenging to predict. If your home's value drops far below the price you purchased it at, the only way to recoup your losses is to hope that the market recovers.
What if I Can't Afford the Down Payment?
If you don't have the money saved for a down payment right now, options are available to help you into homeownership.
The Government of Canada offers the First-Time Home Buyer Incentive. This incentive gives new homebuyers 5-10% of the purchasing price of their home. The same rate must be paid back in 25 years or when you sell the home, though the percentage is applied to the home's value at that time. It's important to keep in mind that to take part in this program, you must have at least 5% of your own money.
There's also the Home Buyer's Plan, which allows you to withdraw up to $35,000 from an RRSP to buy or build a home. You have 15 years to pay this back into your RRSP.
Individual lenders may offer different incentives and programs. The Mortgage Connection team may be able to help you find solutions that fit your situation.
Dig Deeper into Down Payments
If you're wondering about the specifics of your potential mortgage, your down payment, and your borrowing options, get in touch. At Mortgage Connection, we pride ourselves on keeping you informed and empowered as you purchase your home.