Searching for a mortgage is a sign of an exciting time in your life! This excitement shouldn't be spoiled by the extra stress of trying to become a mortgage expert.
Whether you're looking for a commercial or residential mortgage, we've got you covered. We're here to put your mind at ease and get you back to loving your new purchase!
Mortgage Basics
Unless you have won the lottery or have saved for (many) years, you will likely have to take out a mortgage at least once in your life. A mortgage helps you make major life purchases, even if you don't have the money at the time.
Mortgages can be complicated but a mortgage broker will help you understand the process. Whether you're taking out your first mortgage or renewing, we're going to cover everything you need to know about choosing the right mortgage for you.
Before we get into the specifics that make up a mortgage, let's talk about the two main types of mortgages.
Commercial Mortgages
A commercial mortgage is given to businesses when they're looking to purchase commercial property.
Looking to learn more about commercial mortgages? Use our mortgage calculator and easy four-step program!
Residential Mortgages
Residential mortgages are the type of mortgage you should be somewhat familiar with. They are used to purchase a residential property (houses, condos, and townhouses).
From purchasing a new house to refinancing, our team is here to meet your residential mortgage needs!
Now that we have the mortgage basics down, let's get into how you can choose the best mortgage for yourself.
Term
The first aspect of a mortgage to be aware of is the term. The term is the amount of time your rate will be set for. At the end of your term you will re-negotiate your rate for a new period of time.
There is no right or wrong answer when it comes to selecting a term for your mortgage. Selecting a term that best fits your budget, lifestyle, and income is what's more important.
Amortization Period
The amortization period is the time it takes you to actually pay off your mortgage. The most common amortization period is 25 years but may vary from as low as 10 years to as long as 30 years. There are government guidelines in place that will determine what the maximum amortization period available to you. det
Selecting the right term and amortization period is all about your current situation and how you plan on budgeting your money. Learn more about shorter and longer amortization periods here.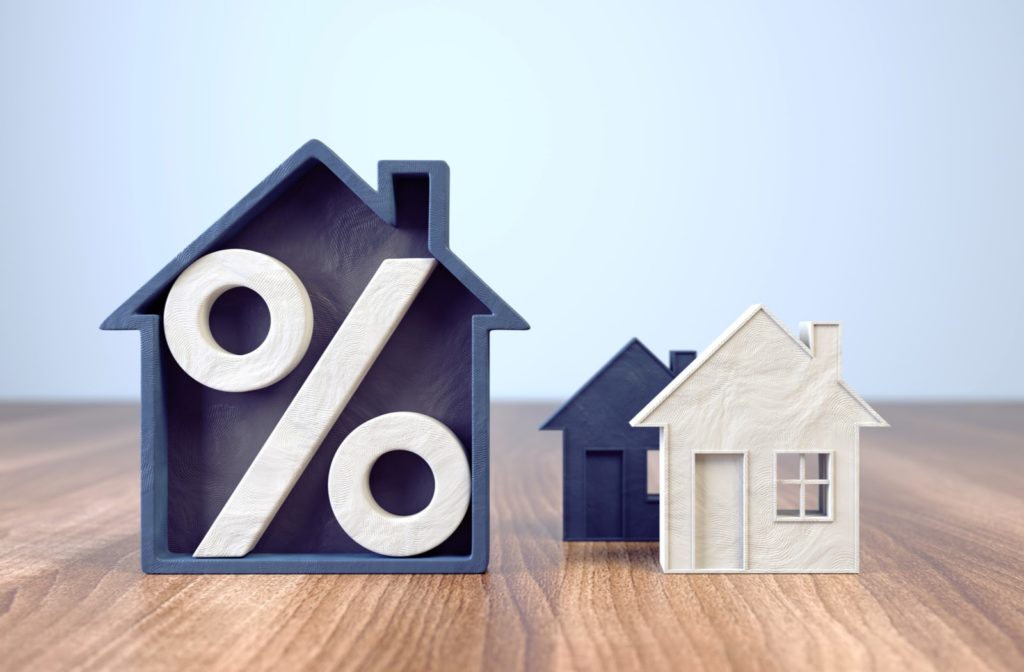 Rates
If you've talked with someone about their mortgage before, you've probably heard them bring up their "rate" or maybe you've heard "mortgage rates have never been lower!". But why are rates so popular? At the end of the day the rate on your mortgage determines what your mortgage will cost you.
Rates can be broken down into two categories, fixed and variable.
Fixed vs Variable
Fixed rates are set for the duration of the mortgage term. These mortgages allow you to simply "set it and forget it". They're easy to integrate into your budget and will remain constant throughout the duration of your mortgage term.
Variable rates change with the Bank of Canada interest rate, known as the prime rate. While these rates seem to be riskier, due to their ability to change, they are historically less expensive. Dependent on the economy and market, variable rates can end up saving you money on your mortgage in the long run.
Even though rates are often brought up when discussing mortgages, are they really the most important factor?
While they're important, they're not all that matters when it comes to selecting a mortgage. Below are other important factors that should be considered when selecting a rate for your mortgage.
Amount you save
Prepayment privileges
Prepayment penalties
Standard charge vs collateral charge
Portability
Variable vs fixed
If you aren't sure what rate is best for you, it's best to discuss them with your mortgage broker.
Payment Schedule
Similar to selecting the right term for your mortgage, your payment schedule is based on your budget, lifestyle, and income. When selecting the right payment schedule for your mortgage, there are three main options.
Monthly
By selecting a monthly payment, your yearly payment will be divided by 12 and you will be billed on the same day every month. A monthly payment schedule is the lowest payment frequency that can occur.
Bi-weekly
Bi-weekly payments are created by taking your monthly payment multiplied by 12 and then divided by 26.
Accelerated Bi-weekly
Similar to the monthly payment, the accelerated bi-weekly payment schedule takes your monthly payment and divides it by two. You are still making 26 payments throughout the year, but these payments are slightly higher (meaning you pay off your mortgage faster).
Make Your Mortgage Your Mortgage
To tell the truth, there is no one right answer for everyone and their mortgage…
It is important to select a mortgage that is right for you and your situation. By contacting a mortgage broker, you are assisted with professional advice, making sure you are receiving the mortgage that works best for you.
Don't spend time stressing over your mortgage, contact us to learn how we can help you get the mortgage to achieve your financial goals!