To buy or to rent? It can seem like the ultimate question; how do you know which option is better? If you're looking to own a home, you're not on this journey alone, but you need to decide if homeownership is right for you first.
Continue reading to learn more about buying and renting, including their benefits and drawbacks, and the better option for you.
Buying vs. Renting
There are a lot of considerations to make when choosing your living option, especially with the current state of the housing market. It can feel like owning a home is the more financially responsible decision, but there's no one way you should live your life. Take a look at some of the benefits and drawbacks of buying versus renting.
Buying
Many people see homeownership as the standard way to live. It offers stability, a community around you, and the pride of owning a home. It's important to note that the cost of owning a home is typically higher than renting.
You'll have more considerations to make than a renter. You don't have a landlord to handle repairs and the other meticulous aspects of living. Some possible expenses include:
Property taxes
Trash pickup
Water & sewage service
Repairs & maintenance
Pest control
Tree trimming
Pool cleaning (if you have one)
Flood insurance (depending on where you live)
Earthquake insurance (depending on where you live)
Not everyone will have these costs. Some landlords may require trash fees or other expenses, but homeownership generally has more financial responsibilities.
Your monthly expenses can vary when owning a home. One month you may only pay your regular bills and mortgage, while another may require fixing something costly that your insurance doesn't cover.
If you want to move, selling your home can be a challenge depending on the housing market. You may not be able to sell if the market is down, and there are transaction costs when you sell. Homeownership has many benefits, like building equity, but you should consider your needs before getting a mortgage.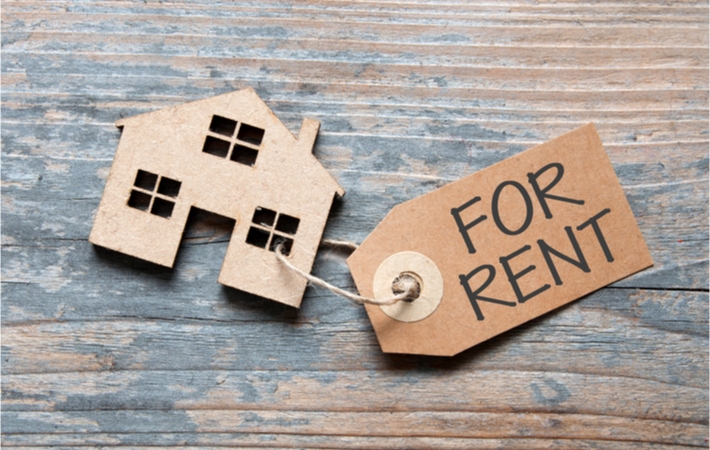 Renting
It's common for people to say that renting is a waste of your time, but it has its benefits and drawbacks. Unless you live with family and pay no rent, you need a place to live. Living has costs, no matter if it's in an apartment or a home.
Renting offers you significant flexibility in where you live and how much you pay per month. You can move without any issues at the end of your lease.
Unfortunately, these prices can change and aren't under your control. Your landlord may decide to increase your rent outside of your price range, or they may sell the entire property. This unpredictability is inconvenient compared to a fixed-rate mortgage on a home.
Even though rent can fluctuate, you'll know your monthly costs once you sign your lease. Another benefit is that repairs are left to your landlord, depending on the details of your agreement.
Renting is great for a lifestyle where you're away from your residence frequently or prefer to relax on the weekends. Both living options require regular chores and maintenance, but homeownership requires more investment. There's always a project you may need to handle.
Now that you know the differences between buying and renting, is there a better option? The answer may be less concrete than you think.
Is Buying or Renting Better?
While many people see owning a home as a rite of passage in adulthood, it may not be the right path for you. While money is an important factor in your decision, think about what you want from your life and weigh the overall risks.
You plant roots when you buy a home, so this may not be ideal if you like to move around.
Getting a mortgage can require a large amount of financial leverage, but you can increase the value of your home with time. Renting offers less responsibility but more unpredictability in where you live if rent prices increase.
Despite the extra responsibility, buying provides you with a permanent home to raise a family or have a space to call your own.
Can Someone Help Me Make This Decision?
If you want to own a home but you don't know where to go from there, speaking with an expert can help. They can educate and guide you through buying your first home and help you make the right choice for your future.
Find Your Home With a Little Help
Mortgages can be intimidating and confusing, but they don't have to be. With a professional's help, you can make the mortgage process as easy as possible.
Your homeownership journey doesn't have to be lonely. You can find your home with a little bit of help. Whether you're currently renting and want some advice, or you're ready to buy your first home, contact your local mortgage expert for assistance.