If you've thought about purchasing a new home, you know how big of a commitment it is. It can be stressful and overwhelming if you try to navigate it all by yourself. But that's why we're here.
From calculating your mortgage budget to getting insurance for your new home, we've compiled a list of all the important things you need to know before closing the deal.
1. Calculate Your Budget
The first thing you need to do is lay out your financial plan. But how do you know what your budget should be? Although everyone's situation is different, there are a few general factors and guidelines that you should consider when deciding what home to buy.
Know Your Credit Score
Your credit score is a determining factor in the amount of interest you will have to pay on loans and could be the reason your mortgage loan request is approved or declined.
You'll want to evaluate your credit score roughly a year before you're ready to start house hunting, giving you time to stabilize your credit score if you need to.
Know Your Household Income
Knowing your annual household income can be important for several reasons. Depending on your household income you can decide:
What your housing budget is. It is recommended that you pay no more than 3 to 5 times your annual household income on a house.
What the budget of your monthly expenses is. This includes things like insurance, property taxes and maintenance. You should aim for housing expenses to be around 29% of your monthly income.
Analyze Your Current Spending Practices
Your current spending practices play a huge part in budgeting. People often have a hard time sticking to their budgets. If you have a realistic view of what your monthly spending is currently, you'll be able to set a budget for yourself that you can stick to!
2. Save for a Down Payment & Closing Costs
After you have identified how much you can spend overall and monthly on a house, it is time to start saving for closing costs and your down payment.
See if you can reduce any of your lifestyle expenses. Identify what is less important to you than buying a house and cut down on these. Maybe you could skip this year's vacation, eat out less often, or buy fewer clothes to make more room in your budget.
How Much Should You Have Saved?
Before you buy a house, we recommend that you should have the down payment and three months' worth of monthly expenses saved up.
3. Get Preapproved for a Mortgage
To get preapproved for a mortgage, you need to apply with a lender. A mortgage broker can help you find a lender that is right for you.
The preapproval process typically involves answering some questions about your income, your credit, your assets and the home you want to buy.
4. Find a Real Estate Agent
A real estate agent can assist you in buying a home at every stage. Real estate agents are market experts and can help you with anything from finding the right properties, to writing legally sound offers, to closing the deal.
Having a real estate agent by your side can help make the house buying process a little more straightforward!
5. Begin Househunting
Your real estate agent will find you houses to view within your budget. It's a good idea to make a list of your top priorities, to make the weeding out process a little easier. These are some things you should consider when making a list of your non-negotiables:
Price
Square footage
Access to public transportation
Number of bedrooms
Backyard amenities
Number of floors
Local entertainment options
Local school district ranking
Property value trends
Property taxes
6. Make an Offer
When you decide to make an offer on a home, you first submit an offer letter in writing. Your offer letter includes your personal information, your offer price and a deadline for the seller to respond.
The seller can do one of three things:
Accept the offer
Reject the offer
Make a counteroffer
These negotiations may go on for some time after you submit your offer. Don't be afraid to negotiate and remember to lean on your realtor during this process if you need to.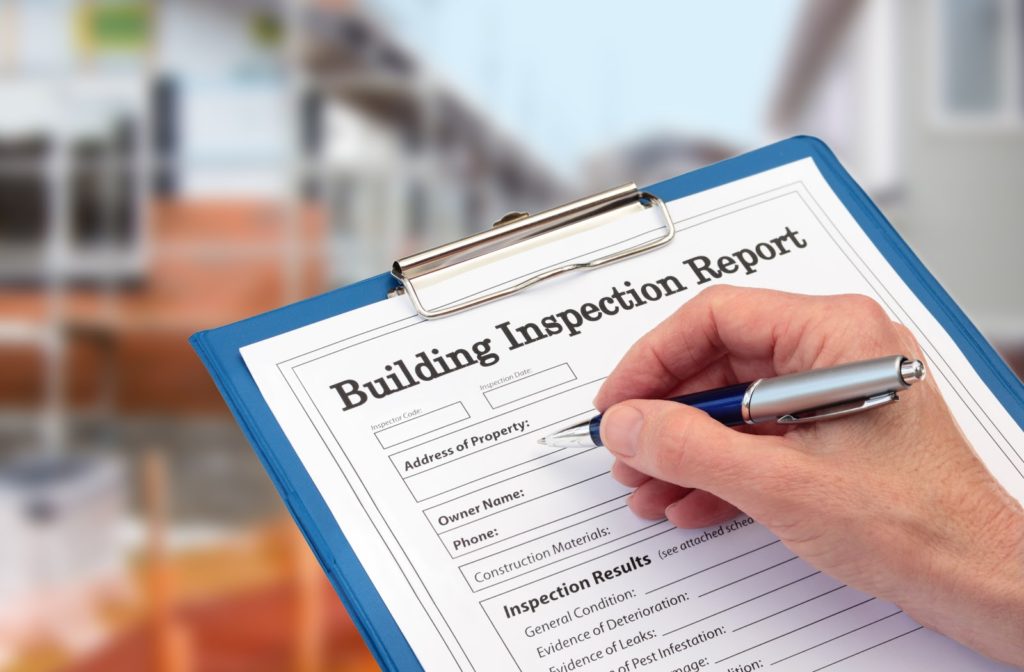 7. Get a Home Inspection
Once you and the seller agree to an offer, it's time to move on to the home inspection.
During a home inspection, a home inspector will go through the home and specifically look for problems. They will test everything in the house to ensure it is safe to move into and can help you identify damages that may cost you money down the road. After the inspection closes, the inspector will give you a list of problems they found in the home.
8. Make a List of Repairs or Credits
After you view your inspection results, you may want to ask for the problems to be corrected. You can do this in one of three ways:
Ask for a discounted purchase price based on the results of the completed inspection
Request credits to cover some of the closing costs
Ask that the problems are fixed before you close the sale
9. Get a Home Appraisal
A home appraisal is a review that determines the current value of the property you want to buy and is used to calculate your property taxes.
An appraisal assures you and your lender that the price you've agreed to pay for a home is fair.
10. Do a Final Walkthrough
You should do a final walkthrough in your new home before you close, even if you're 100% committed to the property. This time allows you to check and make sure that the seller has made any repairs that you may have requested and that the property is cleared and ready for you to move in to!
11. Get Insurance & Set up Utilities
Before you officially close on your new home, there are just two more things to do:
Buy a home insurance plan to protect you and your new house against unexpected events
Set up your household utilities to make sure you're set up for move-in day
12. Close on Your New Home
Closing day is the day when you take legal possession and finally get to call your new house your home. But it's not over yet! There are still a few things that need to be done on closing day:
Settle all your fees, including your mortgage and closing fees
Ensure all documents are filled out and completed
Your lawyer or notary pays the seller, registers the home in your name, and then gives you the deed and keys to your new home
We hope this helps you understand the house buying process a little better. If you have further questions, contact us today!