Canada is known to be one of the friendliest and most beautiful countries in the world, and we can understand why you'd want to call it your home!
That being said, obtaining and qualifying for a mortgage in Canada as a non-resident is possible, but not without its challenges. With the right help, it can be a straightforward process.
Our team at Mortgage Connection has the experience to provide you with the resources and support to start applying for your mortgage today. Please reach out and book a consultation to discuss the next steps.
Can I Get a Non-Resident Mortgage?
Most people applying for a mortgage in Canada intend to move and live within the country. Although, this is not a requirement, and Canada allows people to invest in a property for various reasons. Non-resident Canadians, foreigners and those planning to move to Canada may be eligible for a mortgage.
To learn more about eligibility requirements, book an appointment with one of our experienced brokers at Mortgage Connection to discuss your situation and how to take the following steps.
What is a Non-Resident?
To put it simply, a non-resident does not live in Canada. For example, you may hold Canadian citizenship, but if you live elsewhere, you would be considered a non-resident. Other non-residents are people that do not have Canadian citizenship, permanent residence, work visas, or live in the country.
What is a Mortgage?
A mortgage is a loan that enables the lender to take possession of the home if you fail to make the necessary payments. These repayments typically cover a part of the principal investment and the interest until the mortgage has been completely paid off; whatever amount of the principal you've paid off on the home is referred to as equity.
Amortization
In buying a home using a mortgage, you will likely be assigned an amortization period. It refers to the time it will take to fully pay off the mortgage and the home based on your assigned payments. If the amortization period is shorter, your payments will be more expensive, and the opposite for long amortization periods. Typically, amortization periods are between 15, 20, and 25 years.
Challenges of Obtaining a Non-Resident Mortgage
One of the major challenges to obtaining a non-resident mortgage is that the laws are subject to frequent changes, and you will need to stay up-to-date on these changes before applying.
For example, Canada recently announced the Prohibition on the Purchase of Residential Property by Non-Canadian Act, which prevents non-Canadians from buying any residential property for two years. It started on January 1, 2023.
If you are eligible to apply for a non-resident mortgage, here are some of the basic information details and documents you may be required to submit:
Full name
Birthdate
Proof of income (pay stubs or tax returns)
Letter of reference from your financial institution
Proof of the 35% down payment
Net worth
Photo IDs
An active Canadian bank account
Report from a Canadian credit bureau
Other documents, as requested
We recommend discussing your unique situation with a trained professional who can help to answer questions and help you to prepare for the process of applying for a non-resident mortgage in Canada.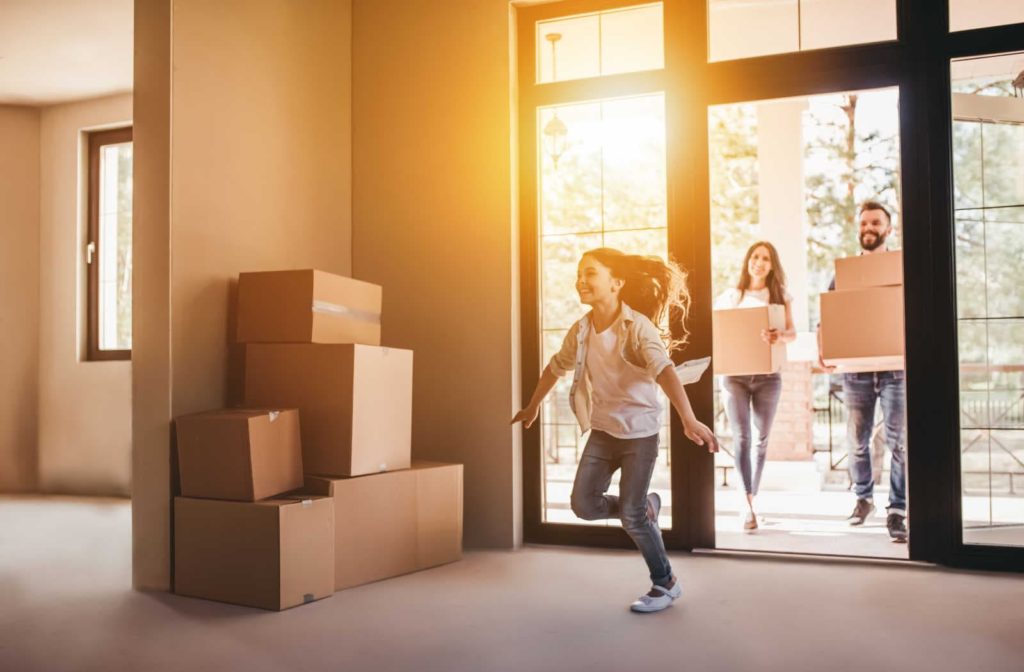 What Makes a Non-Resident Mortgage Different?
It is important to be aware that non-resident mortgages are typically different from resident mortgages based on the province you decide to purchase a home. These differences come in varying terms, interest rates, and taxes.
Tax Differences
There may be some tax discrepancies between what non-residents and residents pay. For example, in Ontario, some cities will charge a Non-Resident Speculation Tax, which must be paid by a non-resident when purchasing a home. It will usually be in the amount of a percentage of the property's total purchase price. Please note that this speculation tax does not apply to Canadian citizens, even non-residents.
Bank Financing
Some banks will require additional security and compliance checks to approve a non-resident mortgage. For example, some banks may only finance you for purchasing a set number of houses. However, non-residents can still acquire favourable rates, and working with a qualified and experienced mortgage broker is important.
Types of Mortgages
When applying for a mortgage, your lender may offer different variations. Here are a few of the more common types of mortgages:
Fixed-Rate Mortgage
A fixed-rate mortgage means that your interest rate will remain the same for the duration of the loan.
Adjustable-Rate Mortgage
An adjustable-rate mortgage typically starts at a below-market rate to make it more affordable but will eventually be adjusted to meet the prevailing interest rate.
Interest-Only Loans
Interest-only loans can be more complicated and imply that you will pay only the mortgage's interest for a determined period. The principal will be paid later in a lump sum or larger subsequent payments.
Reverse Mortgages
Reverse mortgages are intended for older adults that wish to exchange some of the equity in their house for cash.
Get Qualified Today
Book an appointment with our friendly mortgage brokers at Mortgage Connection and learn more about the options available for non-residents.