Choosing the right mortgage can be a big commitment. Whether it is commercial or residential, your financial situation is likely to change between the start and end of your mortgage.
Refinancing your mortgage is an opportunity to have a say in your future. Keep reading to learn why refinancing may be the right choice for you.
When is Refinancing a Good Idea?
When you first select your mortgage, you're making a long-term commitment. At this time, you have probably created a plan of how you're going to handle the mortgage and what it means for your other goals. But as is always the case, things change…
As you continue with your mortgage, you may change jobs, lifestyles, or maybe interest rates have changed. Several factors may cause you to consider refinancing your mortgage.
Overall, refinancing your mortgage is a good idea if you're interested in the following:
Lowering your payments
Reducing your payment time
Decreasing your interest rate
Reducing other debt obligations
Need to access your equity
Cash-Out
Buying your house will likely be one of your larger purchases in your life, but it will not be alone. If you're a new homeowner, you may feel financially restricted because of your mortgage payments. If you're interested in making another large purchase, a cash-out refinance could work for you.
When refinancing your mortgage, you can refinance for more than you still owe, giving you extra cash to put towards your new purchase. Cash-out refinancing allows you to still enjoy other purchases while still working to pay off your mortgage. Not restricting you as a new homeowner.
It is worth noting that with a cash-out refinance, it is crucial you pay off your new loan. Cash-out refinancing means you'll be paying off unsecured debt with secured debt, potentially putting your home at risk of foreclosure if you're unable to pay.
Debt Consolidation
Aside from buying your home, there are other expenses you will incur, making it hard to manage all of your debt. To better manage your high-interest debt, you can consolidate your debt all into one place – your mortgage.
Consolidating your debt is a great option if you're feeling the stress of multiple loans or other forms of debt, especially ones with higher interest rates, such as credit cards. Once together, an easy payment schedule can be created to simplify your finances.
Just like a cash-out refinance, if you wish to consolidate your debt, you will likely have to renegotiate the terms of a mortgage. However, these new terms could lead to lower interest rates and lower monthly payments.
Although debt consolidation doesn't make your debt disappear, it is a great way to lower the interest you're paying monthly on your loans and credit cards. Keeping track of your different payment schedules, interest rates, and amortizations can be confusing and stressful. Consolidating all of this debt into one (potentially lower interest) mortgage can bring you financial peace of mind.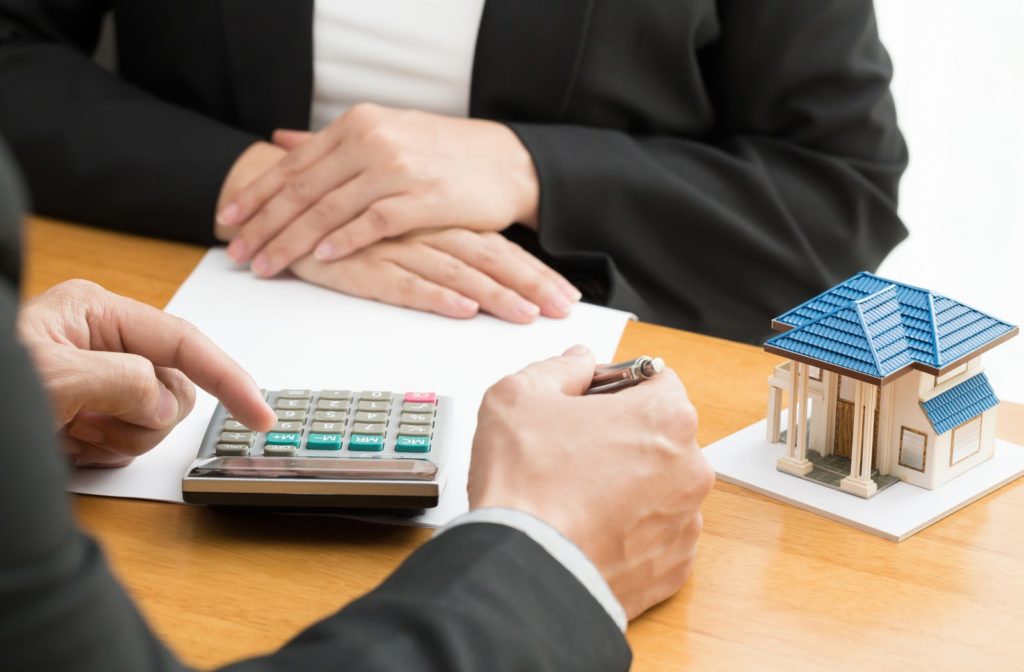 How to Refinance Your Home
Refinancing can seem intimidating if you're approaching it alone. To make it easier to grasp, our team has developed an easy three-step process to help you!
Step 1: Connect With a Mortgage Broker
Our first step is to find out your goals and what is best for you. To do this, we will take a look at your current mortgage and determine what sort of equity you have in your house. We will then discuss what the best next steps are.
Step 2: Submit an Application
Although you already have a mortgage, it is required that you submit another application, ensuring you're still able to pay off the refinance mortgage. We're here to help you all the way through the application process. During this process, we may also have your home appraised to determine its current value.
Step 3: Approval & Funding
The final step of our process is connecting with a lawyer to finalize the paperwork. Once you've been approved, a lawyer is needed to ensure all conditions are met and everyone is paid.
Achieving Debt Relief
When you first buy your new home, it can be a mixed bag of emotions. At the start, you're excited about your new purchase and the future it will bring you. After this excitement fades, it is easy to feel financially trapped in your home and restricted from doing the other things you love. This is a common mistake.
Purchasing a home is a major form of equity in your life. Don't allow this equity to just become something you pay off monthly without any positives. Use your equity to help you.
Leveraging the equity you have built with your home is an easy way to change your financial goals, while still being financially responsible.
Interested in learning more about refinancing your mortgage? Contact our team of professionals to get you started!