You've decided it's time to move.
You have a current mortgage, you're only a couple of years into your term, you have an amazing interest rate, market rates are on the rise, and you're not sure what to do. Help!
Porting your mortgage could be the solution you're looking for. We've created this informative guide to help you understand what it means to port a mortgage. And most importantly, we're always here to help you understand your mortgage (and your options).
What Does It Mean to Port a Mortgage?
Porting a mortgage means moving your current mortgage, rate, and terms from one property to another.
You can port a mortgage if you're selling a property at the same time as purchasing a new property. It's best to port a mortgage when your existing interest rate is lower than what lenders are offering.
If you're trying to port your mortgage, but new interest rates are lower than your current rate, it's best to wait. However, if waiting isn't an option, you should compare the difference in cost between porting your mortgage and breaking your mortgage.
Does Your Mortgage Qualify?
1. Interest Rate
A fixed-rate mortgage is more appealing to lenders when you're looking to port your mortgage.
A variable-rate mortgage fluctuates over time, and you'll most likely have to lock your rate in before a lender will help you port your mortgage.
2. New Home Purchase Price
If your new property costs more than your current property, you'll likely have to blend your rates. This means your existing mortgage payments remain the same, but the difference is blended with your current payments.
3. Current Mortgage
If your new property costs more than what you currently owe, you'll have to requalify for a mortgage. This means going through the application process again, including checking your credit and measuring your income and debts.
How to Port a Mortgage
To port a mortgage, you'll start by contacting your mortgage broker.
They will review your current contract and tell you whether or not it's eligible for porting. Your broker can help you understand your options in cost, such as exiting your current mortgage or blending your rates.
After you decide to port your mortgage, you'll have to submit an application to your lender. They'll complete a detailed background check, similar to when you applied for the original loan, and inform you of their decision.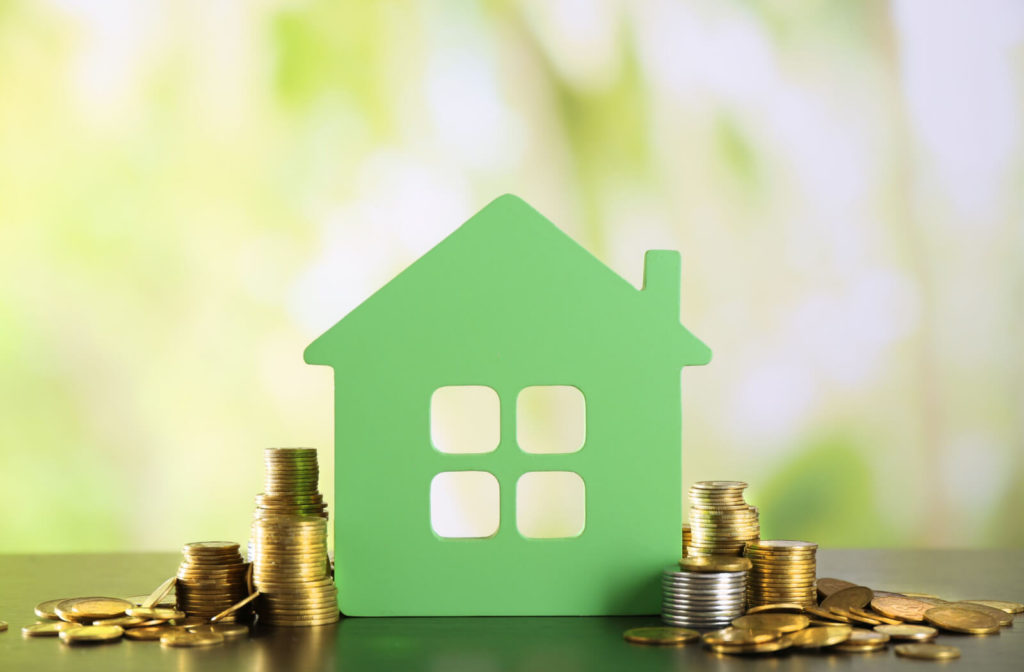 Pros & Cons of Porting a Mortgage
Porting a mortgage can be a great option for some and terrible for others. Understanding the benefits and drawbacks can help you make a decision.
The Pros
If your original mortgage was a great deal, porting it can save you tons of money on increased rates and ensures you won't lose that original loan.
Even increasing the loan amount or blending your rates can save you money (and time) in the long run. This is why it's helpful to have a broker alongside you to help make sense of your options.
Porting your mortgage will also save you money on a prepayment charge and the costs of breaking your mortgage early. And perhaps most importantly, you won't have to go through a new application process again.
The Cons
Not all mortgages qualify for porting, and even if your mortgage is portable, there's no guarantee that your lender will do it. Each mortgage is unique, and there are no hard and fast rules for which mortgages are portable and which ones are not.
If you're moving into a smaller or less expensive property, porting may not be a good idea. You'll likely have a larger prepayment fee.
Additionally, many lenders will give you a limited time frame (30 to 120 days) to complete the port. This can be a tight deadline for many homeowners as they have to sell their current property and purchase their new property within this time frame.
Is Porting a Mortgage Always More Profitable Than Breaking a Mortgage?
Not necessarily.
Porting a mortgage can have many benefits, including saving you money, but this is not always the case.
If current market rates are higher than your existing mortgage rate, you should explore a transfer. You may still save money on blending rates.
Every situation is different. Discussing your options with a mortgage broker can help you make the right decision.
Get the Right Advice
We're here to help. Contact us today at Mortgage Connection with your mortgage questions and concerns, and we'll support you in the next steps.